Overseas ATPL Licence Conversion Training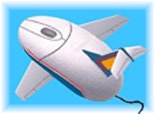 Conversion to Australian ATPL
In July 2011 the Western Australian state government placed pilots on the state sponsored immigration list due to the shortage being experienced there, especially in the turbine Fly-In, Fly Out mining environment, but also in flight instruction. Other states may follow. Email Rob Avery directly for more information.
To enrol for this course please
click here.
For more information about this course and a free consultation please email Rob Avery.
What is Typically Required to Convert ?
The Australian Civil Aviation Safety Authority (CASA) assess candidates on a case by case basis. Those people holding ICAO ATPL licences are typically required to:
1.

Pass a Class 1 medical examination in Australia with a CASA designated medical examiner.

2.

Have their licence and logbook assessed by CASA.

3.

Get registered on the cyber-exam database by visiting a CASA office with Passport ID, and Pilot Licences.

4.

Arrange sitting dates/times with cyber-exam providers for the three theory examinations. Photo ID required to enter exam room.

5.

Pass the commercial pilot law written examination (exam code CLWA).This must be passed prior to sitting the ATPL air law examination). CLWA examination not required to be sat if you have previously held an Australian CPL.

6.

Pass the IFR air law written examination (exam code IREX). Not required if you have previously held an Australian Command Multi-Engine IFR endorsement.

7.

Pass the ATPL air law written examination.

8.

Pass a human factors written exam

9

.

Undertake flight training sufficient to pass an IFR check-ride. This can be done in a light twin aircraft such as Beech Duchess, or Piper Seminole. Unlike many countries, there is no ATPL flight test as such for issue of the Australian ATPL licence. This check ride is not required if you currently hold, or have held (ie. lapsed ), the Australian Command Multi-Engine IFR rating.
The flight component can be undertaken at Ad-Astral Aviation in Perth, Western Australia. They perform the vast majority of conversions in Western Australia, and have a structured fast-track program in place. The cost is approximately A$3,700.00, and involves some simulator sessions, an endorsement on an Australian registered aircraft (Beech Duchess), and a flight test in that aircraft. Ad-Astral have their own in-house designated examiner of airmen. You would be well advised to contact Ad-Astral directly for more information, using the link provided below.
To get an appraisal of the exact requirements placed on you for conversion, please contact:
CASA FCL at:
Email: clarc@casa.gov.au
Phone: 1300 737 032
Fax: 1300 737 187
CASA are very helpful, and efficient at processing licence applications, and you will likely be pleasantly surprised at their willingness to assist you at every step.
"NOTE: Apple Mac computers are NOT compatible with these courses !"
The Written Examinations
Examinations are held on-demand within Australia via computer (Cyber Exams). All are multi-choice, open-book examinations. They are marked automatically on completion. The result is available almost immediately. These can be sat at the centres around Australia, as listed below…
Adelaide Alice Springs Ayers Rock Brisbane Broome Cairns Caloundra
Canberra Coffs Harbour Darwin Kalgoorlie Karratha Kununurra Launceston
Mackay Melbourne Mildura Mount Isa Newcastle Nowra Nhulunbuy Perth Rockhampton Seymour Sydney Tamworth Townsville Wagga Wagga
To contact the organisation approved to administer CASA examinations around Australia, and to book exams, please go to: http://www.aslexam.com
All air law credits now last for 3 years from date of passing.
Reference Material for Exams (to be supplied by student)
Civil aviation documents as indicated below will also be required. These can be purchased through various pilot shops.
AIP
CAO 20-95
Civil Aviation Reg's (CAR)
CAAP 234—1 (1)
DAP (IFR) plates EAST/WEST coast
ERC Low Chart Package (all)
En-route Supplement (ERSA)
- Including Runway Distances Supplement.
AUS PCA chart
IFR Terminal Area Charts (TAC)
Hobart/Launceston VTC
Brisbane-Maroochydore/Gold Coast VTC
All ERC High and Low (IFR) Charts
All TAC charts
Self printed copies of CARs, CAOs and CAAPs downloaded from the CASA website are acceptable subject to the following:
• The documents are approved for use in the particular examination, and are secured in a ring bound folder.
• The CARs, CAOs and CAAPs do not contain manuscript material, and are in separate and clearly marked folders.
• The folders do not contain other documents or notes.
Be aware that these documents are huge (weigh about 30 kg all up). That is a lot of paper and ink cartridges.

About the Course
This course is designed to help those pilot's holding fixed wing ATPL licences in countries other than Australia, convert their ICAO licences to an Australian ATPL. It is largely delivered via the Internet through quick loading instruction files and a host of practice examination questions. It is a complete conversion theory package that includes study material for the CPL Law (CLWA) examination, ATPL Law examination (AALW), and theory training for the conversion of overseas IFR endorsements through the instrument theory (IREX) examination. It also provides study book and online course assignments and final practice exam files to cater to the new CASA requirement for a pass in a Human Factors exam. All exams must be sat in Australia, and all are multiple choice cyber-exams delivered via fixed computer terminals at CASA approved exam centres around Australia.
The entire conversion theory course costs $1195 Australian dollars including overseas airmail post to students. Payment can be made by direct inter-bank money transfer, or by credit card through the secure Paypal system. Exam/sitting fees, or Civil Aviation documents required for them, are not included in this price."
Students have a full three years utilisation of this the various parts course to give them time to pass the 4 relevent exams. Extensions are available for one or all of the subjects beyond three years if required at half course fee applicable at the time of the extension).
Course Study Outline
CPL: Use course study manual provided in association with the multiple-choice review assignments for each chapter and the final CASA style practice exams to get you CASA CPL Law exam ready.
ATPL: Use course study manual provided. Also attempt the multiple-choice review assignments for each chapter and the final CASA style practice exams to get you CASA ATPL Law exam ready.
IREX (IFR Law Exam): Use course study manual provided, including the review assignments and practice exam question. Also attempt the 4 multiple-choice final CASA style IREX practice exams to get you CASA IREX exam ready.
Human Factors: Use course study manual provided in association with the multiple-choice review assignments for each chapter and the final CASA style practice exams to get you prepared for the CASA Human Factors exam.
For additional course information, contact robaveryaviationshop@gmail.com
or phone: 0467 045 936
Helpful Information Links for Licence Conversion
For additional course information, contact robaveryaviationshop@gmail.com or phone: +61 (3) 6265 5744 , Or mobile (61) 0467 045 936
Home | ATPL Courses | Pilot Training Books (All licence levels) | Training editorials
Latest Product Releases | Aircraft quiz page | Internet ATPL Courses
FAQ | Training Specials | Conversion to Australian ATPL